Epec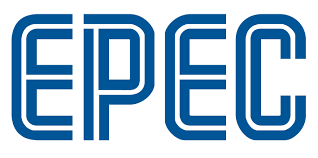 EPEC designs and manufactures an efficient, safe and environmentally friendly mobile CAN Bus control system platform for mobile equipment, which enables machine users to maximize their productivity and efficiency.
They are a solution provider, specializing in embedded control systems, information logistics systems for mobile equipment, and information systems for communicating with machines. EPEC has experience with control systems for challenging applications and is able to offer a total solution, from control units and software design, to project services and other machine design capabilities.
View or Download Product Information Here:
Solution Minded. Customer Focused.
As a manufacturer of industrial components and systems, and distributor of the world's most trusted brands, our staff includes experienced professionals that specialize in mechanical, engineering, fluid power, electrical, and pneumatic technologies.