Tools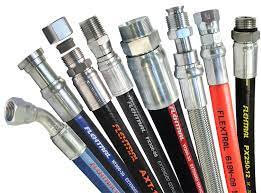 We offer a complete line of hydraulic and industrial hoses, fittings and adapters, and we've made them simple to configure and order!
Each of our locations is fully equipped with hoses and fittings, crimpers and test benches to build and test hoses for all of your projects. We can also provide hose kits for repeat jobs, and if you visit one of our will call counters, our fully trained staff can fabricate a custom hose to your specifications on the spot.
Ready to configure your own hose? Start HERE!
Solution Minded. Customer Focused.
As a manufacturer of industrial components and systems, and distributor of the world's most trusted brands, our staff includes experienced professionals that specialize in mechanical, engineering, fluid power, electrical, and pneumatic technologies.