Gast

Since 1921, Gast Manufacturing, Inc. has been designing and manufacturing quality airmoving products. Their vacuum pumps, compressors, air motors, gear motors, vacuum generators, regenerative blowers and Smart Air technology meet applications of OEMs and end-users worldwide.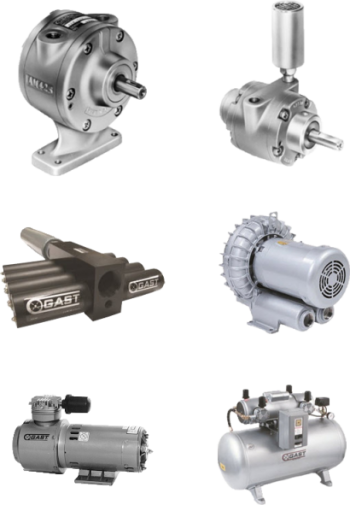 Applications for:
Environmental Cleanup Applications
Solution Minded. Customer Focused.
As a manufacturer of industrial components and systems, and distributor of the world's most trusted brands, our staff includes experienced professionals that specialize in mechanical, engineering, fluid power, electrical, and pneumatic technologies.