HydraForce

HydraForce offers a comprehensive line of high-quality hydraulic cartridge valves. Their custom manifolds offer no-leak, screw-in componentry, fast and easy valve removal and replacement, and reduced plumbing. They also offer a robust line of controllers optimized for electro-hydraulic system integration.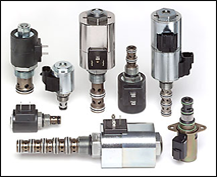 Products Include:
Electro-Proportional Valves
Applications for:
Industrial Equipment Markets
Solution Minded. Customer Focused.
As a manufacturer of industrial components and systems, and distributor of the world's most trusted brands, our staff includes experienced professionals that specialize in mechanical, engineering, fluid power, electrical, and pneumatic technologies.