Sheffer

The key to the Sheffer advantage is the cylinder itself. We believe that product performance is the best measure of just how good a cylinder is – our hydraulic and pneumatic cylinders are proven to decrease downtime, minimize waste and maximize profits better than any cylinder on the market today.
Longer lifetime of service
Industry's longest warranty
Fast and easy installation with the most options
Simple, affordable repairs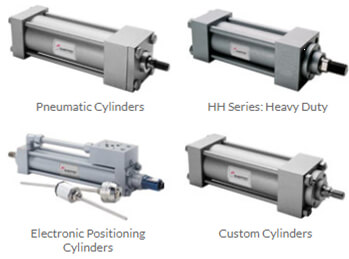 Products Include:
Electronic Positioning Cylinders
Solution Minded. Customer Focused.
As a manufacturer of industrial components and systems, and distributor of the world's most trusted brands, our staff includes experienced professionals that specialize in mechanical, engineering, fluid power, electrical, and pneumatic technologies.