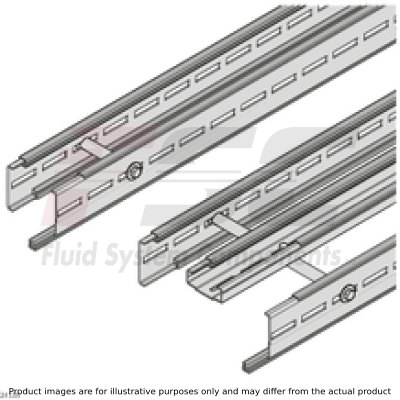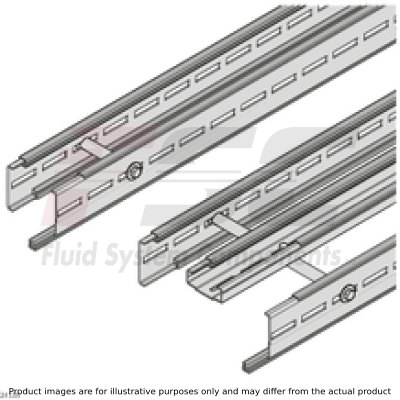 BOSCH REXROTH
3842533915

VF plus: conveyor section slide rail
BOSCH REXROTH
MATERIAL: 3842533915
SUMMARY: VF plus: conveyor section slide rail
The slide rail is clipped into the section profile and guides the conveyor chain.
Lateral securing means the sliding surface does not need to be machined. Abrasion and noise levels are thus reduced to a minimum.
Three slide rails with different main areas of application are available:
Basic: straight sections and curve wheels, vmax 60 m/min Advanced: sections with sliding curves, vmax 60 m/min, clean room Premium: sections with sliding curves, vmax 100 m/min, clean room
Extend the slide rail over the component interfaces to ensure minimum wear and noise emissions. Interruptions to the profile or component connection must be avoided. If an interruption is necessary after 10 m, the slide rail must be attached laterally with a sheet metal screw (A).

Note: After the sliding curves, an interruption is provided as an expansion joint in the inner curve area.

Assembly tool to easily and effortlessly clip the slide rail into the section profile